How to light a Rheem water heater?
Advise From The Plumbing Pro
If you have a water heater and need help relighting it please call The Plumbing Pro today at (816) 763-8200.  If you would prefer to handle it yourself and you have a Rheem gas water heater here are the instructions right from the Rheem website. Finally, if your water heater is getting close to 10 years old you should call us, we will relight it and examine it's health.
Before operating this water heater, be sure to read and follow the instructions on the label pictured below and all other labels on the water heater, as well as the warnings printed in this manual. Failure to do so can result in unsafe operation of the water heater resulting in property damage, personal injury, or death . Should you have any problems reading or following the instructions in this manual, STOP, and get help from a qualified person.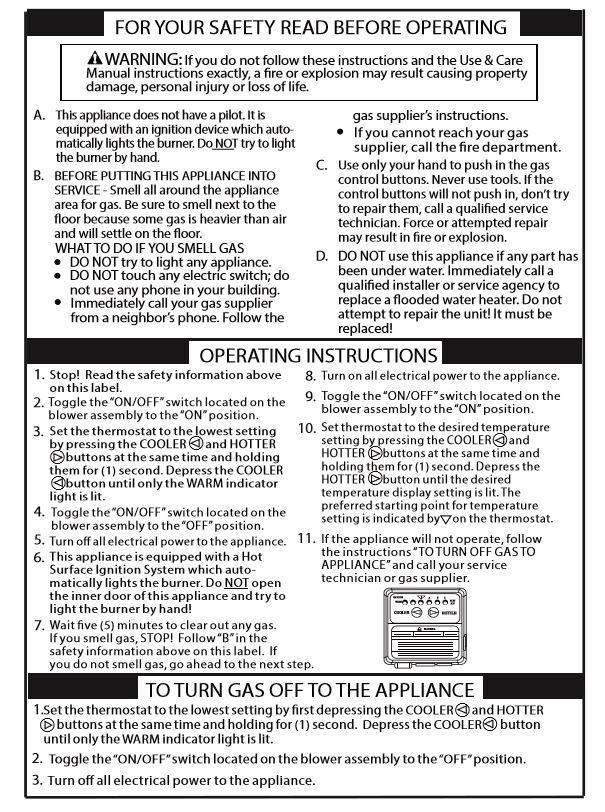 Read the complete manual.