The Plumbing Pro Offers Commercial Grease Trap Installation Services – Done Right!
The Plumbing Pro / Kansas City Metro (816) 763-8200 MONDAY – FRIDAY 8AM – 5PM / SATURDAY 8AM – 2PM
Commercial Grease Trap Interceptor Installation, Maintenance & Repair
In Kansas City The Plumbing Pro is the one to call to install a new or repair an old grease trap or interceptor. Whether you have a restaurant, catering business or some other food service facilities in Kansas City, Overland Park or Liberty there are strict regulations requiring you to have an adequate grease trap and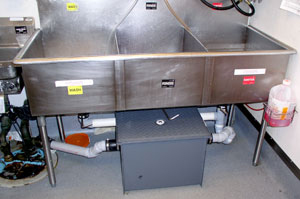 solid waste interceptor.
In fact, if your business regularly disposes of materials that could be harmful if sent down the city's sewer lines then you should be calling The Plumbing Pros right now. We can help you design and install the right types of equipment that will protect your business and the health and safety of your neighbors
Our trustworthy and professional technicians have installed grease traps, sand traps, oil interceptors, lint traps for businesses all over the Kansas City area.
• Bars • Restaurants • Cafeterias • Entertainment Centers • Bowling Alleys • Car Washes • Paint & Body Shops • Factories • Industrial Facilities • Laundromats • Commercial Laundries
Why Do You Need a Grease Trap? In order to comply with city, state and federal grease regulations
The Plumbing Pro works with local authorities to make sure that your new grease trap or interceptor fully comply with all municipal requirements. Let us help you stay in compliance to local plumbing codes – no matter what your industry. Most localities require companies within the food service industry to install a grease trap in order to reduce or eliminate sewer obstructions. Since 1978 we have help our Kansas customers navigate Johnson County Waste Water regulations. Call for more information contact us by email or  call (816) 763-8200.
Plumbing Maintenance
Businesses without a grease trap installed often suffer from reoccurring pipe and drain issues created by grease build up. The Plumbing Pro can help you maintain the health of your plumbing system, through drain cleaning, jetting or trap installation. Why create problems down the road, when we can help you today.
Safety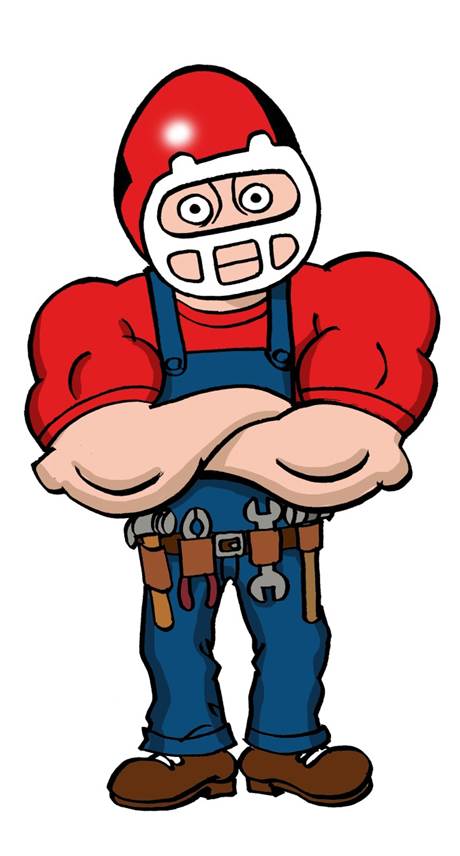 Finally, localities strive to keep grease from the sewers for one simple reason. Grease can build up causing problems for pumping stations, sewer collection, and wastewater treatment plants .  Grease can lead to overflows that can cause extra unwanted expense and concerns for residents of their locality. By installing a proper grease collection system, The Plumbing Pro can help you look out for the health and safety of your community, and most importantly for your business and customers.
Before you pay too much call The Plumbing Pro today for a fair, no-hassle estimate.
Recently Completed Installations:
Nick & Jake's
Talk of the Town Grill & Bar
LaMar's Donuts and Coffee
Basha Grill
Arbys
Schedule An Appointment Today
Contacting The Plumbing Pro By Phone
"On Aug 2, Terry did a marvelous job in unclogging the floor drain at 3216 Harris. He was friendly and very willing to teach me about preventive maintenance. Thank You, Terry!" 8/2/2018
"I have used the Plumbing Pro several times. Once again Travis did an outstanding job. I would recommend using them when you need the job done right." 7/31/2018 Yelp!

"Very pleased, again, with your services. Allen was quick and knowledgeable of his job. This is the second time we've used your company and will continue to do so." 6/13/2018 Facebook
We accept all major credit cards and offer financing through GreenSky.
The Plumbing Pro (816) 763-8200 (913) 782-9669
MONDAY – FRIDAY 8AM – 5PM / SATURDAY 8AM – 2PM