Professional Independence Plumber, Rooter And Sewer Services – THE PLUMBING PRO
The Plumbing Pro / Independence MO (816) 252-3332
MONDAY – FRIDAY 8AM – 5PM / SATURDAY 8AM – 2PM
Plumbing Skill and Experience
No matter the size or complexity of your plumbing issue The Plumbing Pro has the tools, skill and experience to complete your job. We repair drains, leaks, toilets, sewer pipe connections and water lines. We prefer to come out and offer estimates on most plumbing projects. If you like the price, we will do the work
Independence Plumber
In Independence Missouri there is really only one professional plumbing, rooter and sewer repair service you should call – The Plumbing Pro. For 40 years we have been serving the needs of plumbing customers in Independence above all we offer fair estimates on all kinds of plumbing pojects. Our bright red and yellow trucks are fully stocked and ready to service you.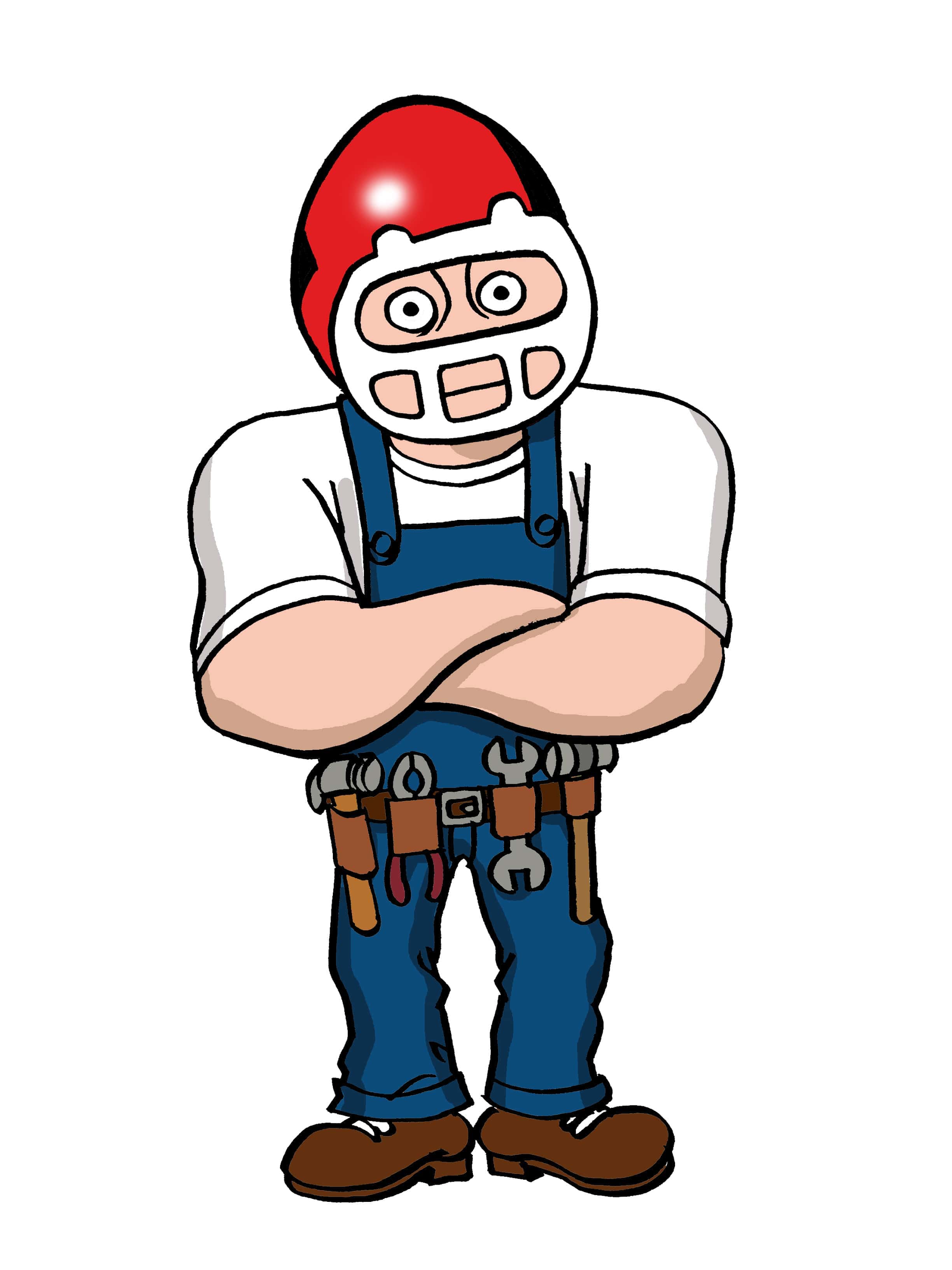 Whether your plumbing issue is residential or commercial the highly skilled staff of The Plumbing Pro are dedicated to solving your plumbing issues quickly and affordably.
Professional Rooter Services
Sure, there are lots of companies out there promising to clear clogs quickly in Independence, however The Plumbing Pro has more options than most.  From video pipe inspection to find your specific issue, to snake and rooter or hydro-jetting to remove it, we've got you covered.
Sewer Repair and Replacement Services
The Plumbing Pro is proud to be one of Independence most experienced and affordable sewer repair and replacement companies. Our experience with traditional and trenchless "no-dig" sewer repair and replacement methods makes us the right choice. Don't pay too much, and don't choose the cheapest bid – go with a Pro!
If you have a plumbing issue just call (816) 252-3332 and we will come out to give you an estimate.
Neighborhoods in Independence MO we serve
A and R, Abston Place, Alexander Place, Alhambra Heights, Allendale, Allin Farm, Anderson Acres, Apple Tree Manor, Apple Tree Manor Condo, Arlington Heights, Arrow Rock, Athol, Ballew Place, Bellevista Annex, Bellevista Condominiums, Bellevista Heights, Bellevista Village, Bennetts Villa, Beverly Hills, Bison Park, Blackburn Slopes, Blue Dawn Estates, Blue Dawn Manor, Blue Lawn, Blue Mills, Blue Ridge View, Blue Skyline AcresBlue VueBlue Vue HeightsBlue Vue Hills, Bramblewood, WestBridgers Village, Brittany Ridge, Broad Acres Annex, Brookdale, Brookwood No 2, Bryn Mawr, Bundschu Place, Canterbury Trails, Cape Of The Woods, Cardinal Woods, Carriage Hills, Castle Woods, Castle Woods East, Cedar Oaks, Chapel Park Chapel Valley Extension, Chapels Three, Chatelain, Christopher Hills, Churchill Estate, Clarendon Place, Country Club Acres, Country Meadows, Country Meadows, North Country Meadows Patio Country Meadows South, Coventry Estates, Coventry Park, Crackerneck Acres, Crescent Meadows, Crysler Meadows, Cunningham Lawn, Dean Kelly Place, Delwood, Dillee Dell, Drumm Farm,  VillasEast Hollywood East,  Independence East,  Independence No 2, Eastgate No 2, Eastridge Heights, Eden Park, Edgewood Park, Ellswood Meadows, Elm Grove, Elm View, Englewood, Englewood Court, Englewood Highlands, Englewood Park, Englewood Place, Englewood View, Evanston, Evanston Golf Lands, Evanston Park, Evanston Resurvey, Fair Acres, Fairland, Fairland Grove, Fairland Heights, Fairmount, Fairmount Highlands, Fairway Gardens, Fairway Park, Far View Heights, Far View North, Forbis Park, Forest Oaks, Fort Haven, Fox Ridge, French Park, Gate's Park, Glen Ridge, Glendale Gardens, Glenwood Park, Golden Acres, Grafton Place, Green Crest, Green Meadows, Green Meadows Villas, Greencrest, Greenwood Hills, Griffith Park, Gudgell Park, Hall Manor, Halliburton Place, Harrisons Meadow, Harrisons Park, Hart Estates, Hawthorne Place, Heritage Park, Hidden Valley Club, Higher Ground, Highland Park, Highleah, Highleah Place, Highridge, Hocker Homestead, Hodson View, Holiday Hills, Hutchins Park, Idlewild Park, Independence Old Town, Jackson, Lithia Place, Jones Meadows, K & A Village, Kaplan's Kentucky Hills, Kerrington Woods, Kirby's Kirchmaiers, Lacy Village, Lake City Gardens, Lakeside Farms, Leanne's Place, Leanne's Place North, Lee Manor, Leslie Manor, Lucas Estates, Lucas Orchard, M J Turner Place, Manor Oaks, Market Square Townhomes, Martha's Vineyard, May's Maywood, Maywood Continuation, Maywood Park, Maywood, Resurvey Of Blk AMC, Cauley's Park, Mc Elroy Heights, Meadow Hills, Meadow Oaks, Meadowbrook Estates, Meadows at Remington, Milton Estates, Mize Meadows, Monticello, Morris Place, Mount Washington, Myer's Nativity Park, New Salem, New Town At Harmony, Nichol's G M, Noland Estates, Noland Heights, North Evanston, North Independence, Lewis Jones, Northeast Independence, Nottingham Place, Oak Vue, Osage Village, Ott & Roberts, Ott's Sub, Parish Heights, Parkwood Lakes, Peacedale Acres, Pendleton Homestead, Peregrine Valley, Pickwick Place, Pleasant Acres, Pleasant Place, Pleasant View, Prairie Landing – The Estates, Procter Lawn, Queen City Acres, Queen City Park, Ramsgate, Redford Lawn, Regency Heights, Remington Estates, Remington Villas, Ric Mar, Ridgeview Estates, Rock Creek, Rock Hill, Rockwell Estates, Rockwood, Rockwood Gardens, Rockwood Heights, Rockwood Plaza, Rogers Place, Roosevelt Park, Saddle Ridge Villas, Saddleridge, Salem East, Salisbury Estates, Salisbury Hills, Santa Fe Acres, Sawyer Place, Sharalyn Heights, Sherwood Estates, Sooy F O Sub, South Maywood, Southern Heights, Southside, Spring Branch Gardens, Stayton Place, Sterling Avenue Sub, Sterling Village, Stewart Heights, Stewart Heights East, Stonegate Condominiums, Summit, Summit Ridge, Sunny Slope Manor, Susquehanna Village, Sycamore Hills, Tall Oaks, Tamaqua Acres, Tamaqua South, Taubman Chiles Manor, The Cliffs, The Dominion, The Falls, The Forest, The Thornbird, The Villas at Drumm Farm, Three Trails, Timber Creek Ranch, Timber Ridge Meadows, Tomasha Heights, Tomasha Village, Town & Country Sub, Twin Oaks, Twin Trails, Twyman Estate, Valley Brooke, Verdemont, Vernon Place, Victorian Chalet, Victorian Estates, Viking Place, Villas at Country Meadows South, Voorheis Vale, Waldo Place, Walnut Gardens, Walnut Park, Walnut Place, Washington Park, Washington Park, Ann Wedgewood, Welch Place, Westchester Estates, Westport Highlands, Westport Lane, Westport Plaza, Westwood Hills, Whispering Meadows, Willow Springs, Willowette, Wilson Estates, Wilson Homestead, Wilson Lawn, Witte Ed H, Woodland Place, Woodmoor, Wundurvue, Zaun Heights
"On Aug 2, Terry did a marvelous job in unclogging the floor drain at 3216 Harris. He was friendly and very willing to teach me about preventive maintenance. Thank You, Terry!" 8/2/2018
"I have used the Plumbing Pro several times. Once again Travis did an outstanding job. I would recommend using them when you need the job done right." 7/31/2018 Yelp!

"Very pleased, again, with your services. Allen was quick and knowledgeable of his job. This is the second time we've used your company and will continue to do so." 6/13/2018 Facebook
We accept all major credit cards and offer financing through GreenSky
Contacting The Plumbing Pro By Phone
The Plumbing Pro (816) 763-820 or (913) 782-9669
MONDAY – FRIDAY 8AM – 5PM / SATURDAY 8AM – 2PM