The Plumbing Pro Offers Boring And Backhoe Work – Done Right!
The Plumbing Pro / Kansas City MO (816) 763-8200 MONDAY – FRIDAY 8AM – 5PM / SATURDAY 8AM – 2PM
For More Than Four Decades
Since 1978 The Plumbing Pro has offered excavation and backhoe services to the greater Kansas City area. We have done all kinds of boring and backhoe work, including excavating on underground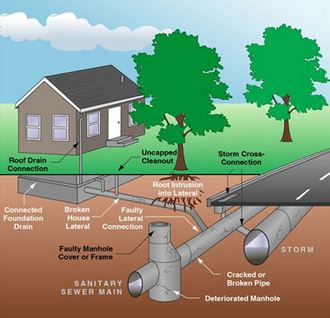 sewer lines and water pipes. Our underground sewer repair and water line team is highly skilled in boring and backhoe excavation, inside or out.
If you find that your clogged drain is just a symptom of a crushed sewer pipe – we can help.  If you have a water leak in your yard and need those pipes be replaced our digging services are a must.  No matter what plumbing issue you face our techs are trained to minimize damage to your yard and reduce landscaping replacement. In the event we are digging in a basement or facility safety is of more importance. No matter where we dig, bore, excavate The Plumbing Pro is professional, safe and attentive to our customers needs.
Free No-Hassle Consultation
Before you pay too much – call for a free no-hassle consultation and quote. If you are going to have this kind of work done, don't just use the company with the best upfront cost – check around. Finding the best price and most trusted is important. We are the most recommended plumbing company for a good reason – our unparalleled service and years of experience. That's the difference!
We proudly offer boring and backhoe services to the entire greater Kansas City metro area. Call Today (816) 763-8200.
Schedule An Appointment Today
Contacting The Plumbing Pro By Phone
The Plumbing Pro (816) 763-8200 (913) 782-9669
MONDAY – FRIDAY 8AM – 5PM / SATURDAY 8AM – 2PM
We accept all major credit cards and offer financing through GreenSky.