Looking For A Parkville Plumber You Can Trust
The Plumbing Pro / Parkville MO (816) 452-1411
MONDAY – FRIDAY 8AM – 5PM / SATURDAY 8AM – 2PM
Parkville Plumber
Need a Parkville Plumber you can trust to complete the job on time and on budget. You had better call The Plumbing Pro. Since 1978, we have been with your entire plumbing, sewer, drain and rooter needs. We do it all!
Did you know The Plumbing Pro does both Residential and Commercial plumbing? That's right we offer sewer and water lines, septic tanks and grease trap installations. We offer affordable pricing, professionalism and fair estimates, so don't hesitate to call for a second opinion.
We are COMMITTED to solve your plumbing problems no matter how big or small. Our special pricing and financing can help you get your problem fixed quickly. See why our residential and commercial clients keep coming back year after year. SEE OUR REVIEWS.
Fully Stocked Service Vehicles
The Plumbing Pro is a local plumber and a fellow citizen, and most importantly you can trust us with your entire plumbing, sewer, drain and rooter needs. Our fully-stocked service vehicles are ready to resolve most plumbing issues. And our staff are continuously trained to bring the newest skills and equipment to your project. We promise to be clean, safe and trustworthy in your home or business.
Why Pay More
Finally, The Plumbing Pro is fully licensed in Parkville Plumber and Platte County MO to take on all kinds of  projects. Clogged drains, water heater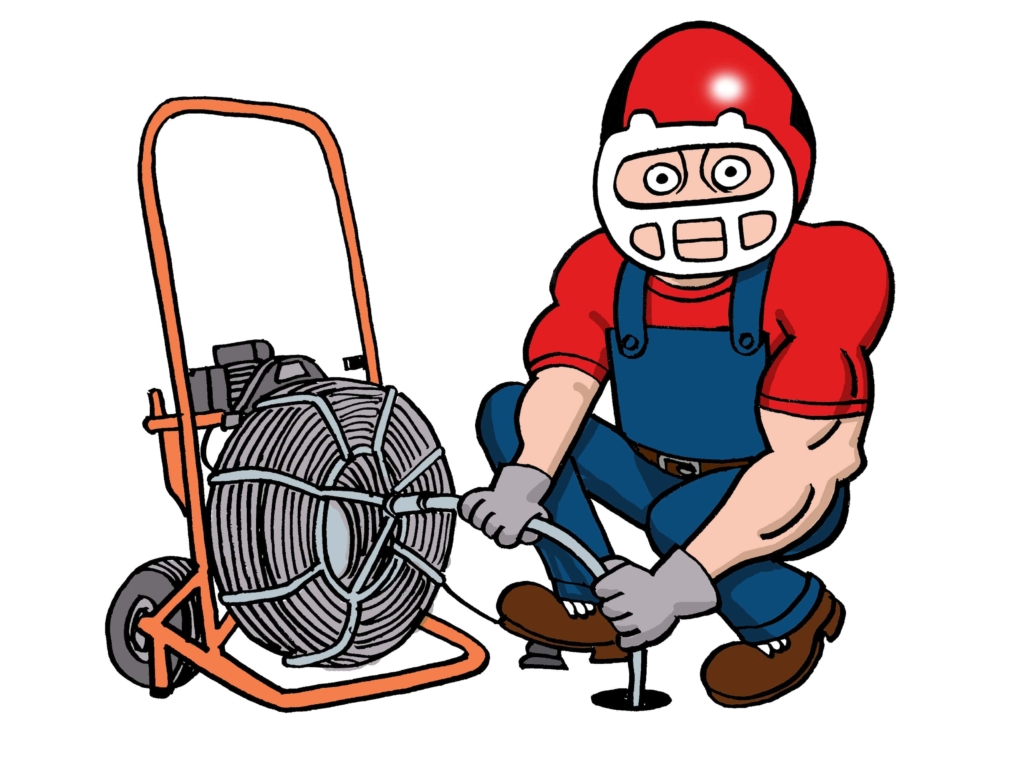 replacements, sewer line repair and much much more. Why pay more, call us at (816) 452-1411 and compare.
Our Services
All residential and commercial plumbing repairs | backflow testing & valve installation | backhoe & boring work | bathroom remodeling | clogged drain pipes rooter & snake | clogged drain line hydro-jetting | copper pipe | dripping faucets | ejector pumps | electronic pipe & leak locating | emergency plumbing service | faucet replacement | frozen pipe thawing | garbage disposals | gas piping | gas pressure testing | grease traps | hydrants | pipe insulation | plumbing fixtures | PVC piping | running toilets | showers | sinks | septic tanks | sewer gas odor problems | sewer pipe bursting | sewer pipe lining | sump pumps | tankless inline water heaters | toilets replacement | trenchless pipe repair | tubs  | valve replacement | vent systems | video pipe inspection | underground sewer pipe replacement | walk in tubs | water conditioning | water drainage | water line repairs | water heaters install & maintenance | water softeners & conditioners | water safety alarms | washer hose | whole house repiping
"On Aug 2, Terry did a marvelous job in unclogging the floor drain at 3216 Harris. He was friendly and very willing to teach me about preventive maintenance. Thank You, Terry!" 8/2/2018
"I have used the Plumbing Pro several times. Once again Travis did an outstanding job. I would recommend using them when you need the job done right." 7/31/2018 Yelp!

"Very pleased, again, with your services. Allen was quick and knowledgeable of his job. This is the second time we've used your company and will continue to do so." 6/13/2018 Facebook
We accept all major credit cards and offer financing through GreenSky.
Contacting The Plumbing Pro By Phone
The Plumbing Pro (816) 763-8200 (913) 782-9669
MONDAY – FRIDAY 8AM – 5PM / SATURDAY 8AM – 2PM