Kansas City's Plumbing Pro
(816) 763-8200 (913) 782-9669
MONDAY – FRIDAY 8AM – 5PM / SATURDAY 8AM – 2PM
THE KANSAS CITY METRO'S MOST RECOMMENDED PLUMBING COMPANY
The Plumbing Pro is Kansas City's most recommended plumbing, sewer, drain, and rooter company. Since 1978 our professional plumbers have provided the best plumbing services at affordable rates.
RESIDENTIAL AND COMMERCIAL PLUMBING
No matter where you live in the heartland, we offer residential, commercial, new construction plumbing, and property maintenance plumbing. We are committed to providing you with the most skilled plumbers and a friendly customer service staff. We love creating happy customers. See our plumbing reviews.
LEAKING, CLOGGED OR DRIPPING?
If you're leaking, clogged, or dripping you'd better call The Plumbing Pro. The Plumbing Pro is fully licensed, bonded, and insured. We accept cash, and credit and offer several financing options.
SAVE UP TO $1800 WHEN YOU SCHEDULE AN APPOINTMENT TODAY.
Ask about our NO INTEREST if paid within 12 MONTHS. Set an appointment now.
* Special good through February 28, 2023. OFFER CAN NOT BE COMBINED WITH OTHER OFFERS.  * Free No Hassle Consultation on Bathroom Remodels only.

The Plumbing Pro offers FAIR NO HASSLE ESTIMATES. Schedule an estimate, if you like the price, we'll do the work. We promise to do the job well and get your plumbing working again quickly and safely. As a result, we will turn your frustration into adulation.
The Plumbing Pro is Kansas City's most recommended plumbing, sewer, drain, and rooter company.
RESIDENTIAL, COMMERCIAL, NEW CONSTRUCTION, PROPERTY MAINTENANCE – WE DO IT ALL.
RESIDENTIAL AND COMMERCIAL PLUMBING SERVICES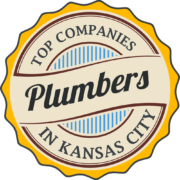 All residential and commercial plumbing repairs | backflow testing & valve installation | backhoe & boring work | bathroom remodeling | clogged drain pipes rooter & snake | hydro-jetting clogged drain line  | copper pipe | dripping faucets | ejector pumps | electronic pipe & leak locating | emergency plumbing service | faucet replacement | frozen pipe thawing | garbage disposals | gas piping | pressure testing of gas lines | grease traps | hydrants | commercial main line | pipe insulation | plumbing fixtures | PVC piping | running toilets | showers | sinks | septic system installation | repair of septic tanks | gas odor sewer problems | sewer pipe bursting | sewer pipe lining | sump pumps | tankless inline water heaters | toilets replacement | trenchless pipe repair | tubs  | valve replacement | vent systems | video pipe inspection | underground sewer pipe replacement | walk in tubs | products for water conditioning | water drainage | repair water line | emergency hot water repair | water heaters install & maintenance | water softeners & conditioners | water safety alarms | washer hose | whole house repiping
Are you committed to serving residential and commercial customers of our community with integrity? Do you like solving problems and smiling at customers? Then we would like to talk to you about working for The Plumbing Pro, call Rayna at (816) 763-8200 or (913) 782-9669.
MO 816-763-8200 KS 913-782-9669
(816) 763-8200 (913) 782-9669
MONDAY – FRIDAY 8AM – 5PM / SATURDAY 8AM – 2PM
12519 Blue Ridge Extension, Suite A, Grandview, MO 64030, (816) 763-8200 (913) 782-9669.
2017© COPYRIGHT – THEPLUMBINGPRO.COM