The Plumbing Pro Offers Commercial Water Service Piping Installation and Repair
The Plumbing Pro / Blue Springs MO (816) 763-8200
MONDAY – FRIDAY 8AM – 5PM / SATURDAY 8AM – 2PM
Design and Installation of Water Service Piping
The Plumbing Pro can design and install water service piping designed to the specific requirements of business or commercial property. With four decades of experience working with commercial property owners you can bet you will receive quality services and the best products.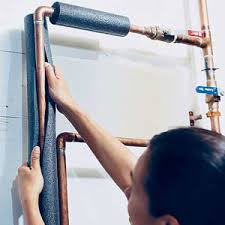 New service piping
Waste and vents
Storm lines
Water lines
Gas lines
Fire service lines
Most Recommended Commercial Plumber
The Plumbing Pro is Kansas City's water line installation, repair and replacement professionals. Because we offer fair no-hassle estimates on new pipe installation, water line repairs, gas piping  and more, we have become the most recommended commercial plumbing company in Kansas City.
Fire Service
We can also design and install all of your water-based plumbing. Including fire suppression water supplies. Though we do not install fire sprinkler systems per say, we do provide the necessary knowledge and skill to install pressurized water services to those systems.
No-Hassle Estimate
Do you already have a system installed we can still provide inspections, maintenance and repairs.  Call The Plumbing Pro whether you are running a new pipe or repairing it. We promise increased dependability and significant cost savings.

We accept all major credit cards and offer financing through GreenSky.
Finally, if your business is in the process of having a system like this installed call The Plumbing Pro. If you have already spoken to another plumbing company, why not get a second opinion. The Plumbing Pro offers fair, no-hassle estimates, so call now (816) 763-8200. We work for businesses all over the Kansas City metro and can provide you with unmatched expertise.
Bars
Office Complex
Retail Facilities
Restaurants
Cafeterias
Entertainment Centers
Bowling Alleys
Car Washes
Paint & Body Shops
Factories
Laundromats
Commercial Laundries
Schedule An Appointment Today
Contacting The Plumbing Pro By Phone
The Plumbing Pro (816) 763-8200 (913) 782-9669
MONDAY – FRIDAY 8AM – 5PM / SATURDAY 8AM – 2PM