Commercial Restroom Design
&

Maintenance
In Kansas City The Plumbing Pro Is The One To Call For A Commercial Bathroom Design or Maintenance Program
(816) 763-8200 (913) 782-9669
Every business requires a commercial bathroom design that suits its specific needs and The Plumbing Pro is here to help.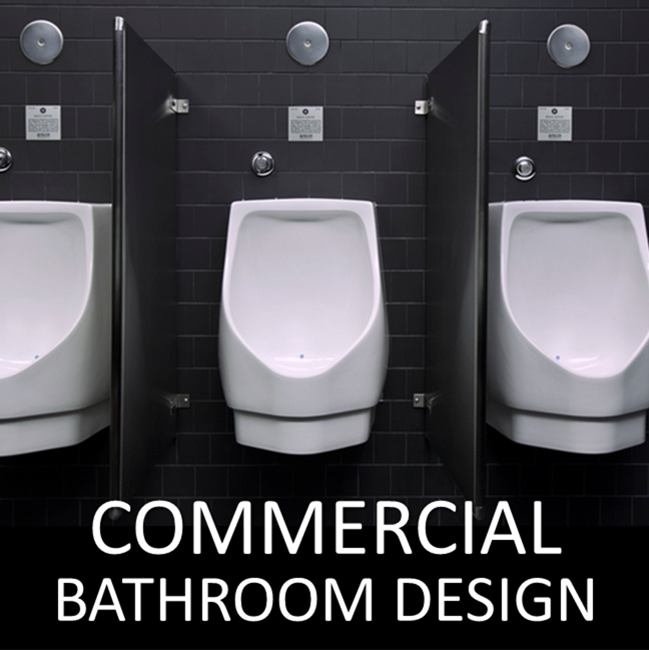 Are you in business to satisfy the expectations of your customers? Sure you are. Every business may be required by municipal law to have a bathroom that is ADA accessible, but customer expectation can be even more important. Convenience, accessibility and user experience can make or break how your customers look at you.
No matter where the restroom is located public buildings, sports venues, offices, rest stops, theaters, restaurants, etc. The Plumbing Pro can provide you with properly accessible, functional and beautiful bathroom. Whether you need multiple urinals and toilets or just a simple single office bathroom The Plumbing Pro has the skill to make it happen on a budget.
We can also provide handwashing, safety sinks or eye washing stations to your facility. Give us an opportunity to show you what we do. Our design team and plumbing professionals promise to define, build and maintain a commercial bathroom project that meets your specific need.
Call The Plumbing Pro at (816) 763-8200 or (913) 782-9669.
• Bars • Restaurants • Cafeterias • Entertainment Centers • Bowling Alleys • Car Washes • Paint & Body Shops • Factories / Other industrial companies • Laundromats / Commercial Laundries
Why should you use The Plumbing Pro for your commercial bathroom design?
The Plumbing Pro can help you determine crucial details and design an appealing commercial bathroom. Consider letting us help you pick the right sink, toilet, urinals, flooring, lighting and accessories (including safety grab bars.) We've been 36 years working for businesses like yours cultivating trust in our brand and our skill staff
All residential and commercial plumbing repairs | backflow testing & valve installation | backhoe & boring work | bathroom remodeling | clogged drain pipes rooter & snake | clogged drain line hydro-jetting | copper pipe | dripping faucets | ejector pumps | electronic pipe & leak locating | emergency plumbing service | faucet replacement | frozen pipe thawing | garbage disposals | gas piping | gas pressure testing | grease traps | hydrants | pipe insulation | plumbing fixtures | PVC piping | running toilets | showers | sinks | septic tanks | sewer gas odor problems | sewer pipe bursting | sewer pipe lining | sump pumps | tankless inline water heaters | toilets replacement | trenchless pipe repair | tubs  | valve replacement | vent systems | video pipe inspection | underground sewer pipe replacement | walk in tubs | water conditioning | water drainage | water line repairs | water heaters install & maintenance | water softeners & conditioners | water safety alarms | washer hose | whole house repiping
(816) 763-8200 (913) 782-9669