(816) 763-8200 (913) 782-9669
Kansas City's Dental Office Plumbing Professional
Plumbing, Sewer, Drain and Rooter
The Plumbing Pro offers fast, dependable and affordable plumbing services for dental offices and Dentists all over the Kansas City Metro. We'd love to become your dental offices plumber. We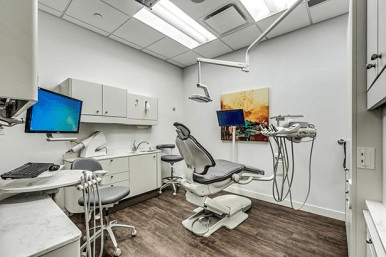 recognize that your business needs a partner to keep your plumbing in working order and to respond quickly in an emergency.  For over 36 years The Plumbing Pro has been working with residential and commercial plumbing customers. We provide drain cleaning, sewer repair, water heaters, piping services and much, much more.
We can help you open a new office, relocate or keep an existing office running without plumbing issues. We understand your offices productivity can be hampered by plumbing problems – let us keep your office running smoothly.
The Plumbing Pro recognizes the unique requirements of a dental office. Plumbing for sewage, water and air can be complex, to manage properly. If you are looking for an honest, professional skilled plumbing service then, look no further, The Plumbing Pro can help.
Contact Us Today
Contact The Plumbing Pro at (816) 763-8200 (913) 782-9669. Give our customer service and skill master plumbers a chance to work for you and your business. We offer fair estimates and quality products.

All residential and commercial plumbing repairs | backflow testing & valve installation | backhoe & boring work | bathroom remodeling | clogged drain pipes rooter & snake | clogged drain line hydro-jetting | copper pipe | dripping faucets | ejector pumps | electronic pipe & leak locating | emergency plumbing service | faucet replacement | frozen pipe thawing | garbage disposals | gas piping | gas pressure testing | grease traps | hydrants | pipe insulation | plumbing fixtures | PVC piping | running toilets | showers | sinks | septic tanks | sewer gas odor problems | sewer pipe bursting | sewer pipe lining | sump pumps | tankless inline water heaters | toilets replacement | trenchless pipe repair | tubs  | valve replacement | vent systems | video pipe inspection | underground sewer pipe replacement | walk in tubs | water conditioning | water drainage | water line repairs | water heaters install & maintenance | water softeners & conditioners | water safety alarms | washer hose | whole house repiping
The Plumbing Pro (816) 763-8200 (913) 782-9669