Your Sewer Repair Pro In Kansas City is The Plumbing Pro
The Plumbing Pro (816) 763-8200 (913) 782-9669
MONDAY – FRIDAY 8AM – 5PM / SATURDAY 8AM – 2PM
The Plumbing Pro is the Sewer Pro.
We provide fair no-hassle estimates on underground water and/or sewer line problems. We know time is of the utmost importance when your underground sewer is out of commission, leaking or clogged. That is why we are scheduling the complex repairs most every day of the week and have the necessary staff to repair your sewer quickly and affordably. The Plumbing Pro also provides emergency services.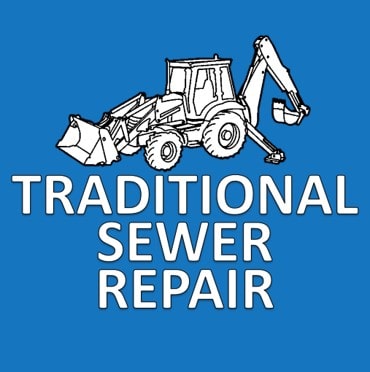 Residential and Commercial Customers
We work on all types of excavation projects including commercial, residential and industrial. We are proud of our 40 plus years' experience in sewer repair. We offer both – traditional backhoe excavating and TRENCHLESS sewer pipe replacement. Our skilled plumbers can dig in yards, under driveways, and even inside your commercial or residential property. Wherever you sewer repair problem is located, we have the ability to fix it.
Well-Trained Staff
The Plumbing Pro features a fully-equipped service vehicles and well-trained sewer repair crew that is experienced in repairing and replacing all underground sewer lines. We are bonded and licensed in Kansas City and the surrounding communities and offer conventional excavation/pipe bursting, hydro-jetting & TRENCHLESS technology.