(816) 763-8200 (913) 782-9669
Spring is Sump Pump Season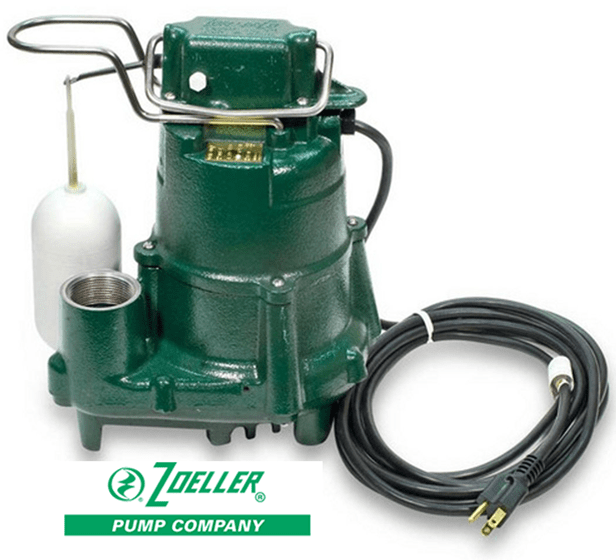 Spring is here. Rain showers have already started to plague homeowners with ground waters, some have no working sump pumps, and others have no sump pump at all. We hope this article will remind you of the importance of maintaining a properly functioning sump pump.
At The Plumbing Pro we promote Zoeller brand sump pumps. We've had great experiences with Zoeller and are proud to offer it. Their commitment to quality and development of products for both residential and commercial plumbing projects has made it our go to pump.
What is a Sump Pump? And what does it do?
A sump pump is a small powered appliance that many homes, especially those with basements, may use to remove excess ground water. A sump pump pulls dangerous ground water from around foundation and under the basement floor away from the home through a drainage pipe. It can keep a basement from flooding during or after rainstorms.
If you have a basement especially one that has been remodeling installing a sump pump to protect your investment is only wise. We can help.
Battery or Water based backup
If you already have a sump pump system you may wish to determine whether you have a backup system. The biggest issue sump pump owners have is a false sense of security. If your sump pump loses power then your basement is not protected. Make sure you have a sump pump backup. If you are not sure call The Plumbing Pro we can help determine how protected you are. Don't just wait until you see water call now (816) 763-8200.
Make sure your sump pump is working:
If you wish to make sure your sump pump (Zoeller or not) is ready to handle the springs downpours, then you will want to follow these simple steps:
First, make sure the sump pump is plugged into a GFCI Breaker.
Always inspect your pit for any debris. Remove anything that could cause the float not to work.
You may wish to test if your pump is turning on and off properly by adding water to the pit.
Make sure your sump pump is hooked to a battery backup system.
Finally, check the alarm to make sure that it is working. Just raise the float switch high enough to touch the sensor
If all seems to be in working order or you would rather have a Pro look at your system call The Plumbing Pro at (816) 763-8200. Does you sump pump have a backup? It should and we can help.  If you do not have a sump pump but are considering one, give us a call and we will offer a free no hassle estimate to install one.
We can even help you design creative uses for your ground water.
The Plumbing Pro (816) 763-8200 (913) 782-9669
[testimonial_rotator id=7353]