Best Plumbing Reviews in Kansas City
Best Plumbing Reviews in Kansas City
For years The Plumbing Pro has promoted itself with the following line "Kansas City's most recommended plumbing company." Though this statement started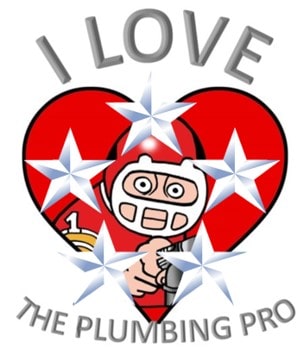 out 20+ years ago as a sales pitch it is now quantifiable with the help of reviews and posts on Facebook, Google and Yelp.
When you've been repairing and installing plumbing fixtures for as long as we have, you will have multiple opportunities to prove your professionalism to your clients. But what do I mean buy proving yourself? A good review?
Certainly, a good review or a referral ultimately emphasizes our customers satisfaction and makes us very, very happy. However, every review, even the BAD ones teach us something about humility and the importance of a continuous improvement. Every review you share about your local contractors, remodelers, plumbers will matter to those seeking help with their home improvements and repair. Most importantly, reviews matter to us at The Remodeling Pro because every review tells us how we are doing and what we can do better.
Here are a few of our best plumbing reviews
OneLocal Review, Debra D
"I called your company on Saturday while I was at the Toyota dealer waiting on some repairs. You were able to send out some that day. Terry arrived shortly after I go home from the car dealer, which the timing worked out perfectly. He was very courteous and informative and even offered some maintenance tips that I can be doing myself to prevent drain problems. He cleared my kitchen sink; downstairs bathroom sink and upstairs bathtub drain. He worked diligently and I was thrilled to have all of those problems fixed in one visit. Thank you so much!" August 27, 2019
Yelp Review, Dominic
"These guys are fantastic! I heard about them from my in-laws, called them for a toilet repair due to a leak in our old house, and they came right out to help us. Travis diagnosed the problem almost immediately, gave me some options and his recommendations, and was able to fix it for us quickly. I would absolutely trust them again for their solid work." August 24, 2019
Google Review, Pauline
"What an awesome group of people to do business with. Had a sewer problem. Travis came out gave estimate he was very knowledgeable and professional, also came later to run the camera to determine the cause. Then Ray did the schedule for one day since rain was coming. Mike, Allen and Terry did the work. They all worked together so well and were obviously very knowledgeable about the process of getting the job done. Mike did the finish work of filling and grading; he did a fantastic job. I wished after he left, I had looked at the work closer and told him in person how pleased I was. The Plumbing Pro company goes above and beyond in customer service. I highly recommend them for any needs you have. I will definitely use them in the future." June 3, 2019
Facebook Review, Denise S
"I would highly recommend you call The Plumbing Pro for all your plumbing needs. I called TPP at 7am because my sump pump was starting to fail and I was worried it was going completely out during a heavy rain forecasted laster in the day. Travis was out within 2 hours, he was very professional and explained options and pricing with no pressure sales tactics. By 10am he had us up and running with a new pump." May 20, 2019
Next time you need a plumber in Kansas City, Overland Park, Liberty or Lees Summit call the plumbing pro and remember to tell us how we did.